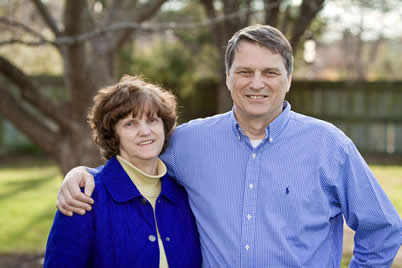 Professional experience
Previous owner with wife Carol of Morning Star Publications, Inc., publishers of the Seaford Star and Laurel Star community newspapers, and the Morning Star Business Report. (The publishing buisness was sold to Mike McClure of Delmar, long-time employee of MSP, at the end of 2021.) Former owner of Banner Publications, Inc. Former general manager of The Leader and State Register.
Volunteer service
Past president of the Greater Seaford Chamber of Commerce, the Seaford Kiwanis Club, and the Western Sussex Citizens for Life. Former board member of Maranatha Manna and WOLC radio, the Delaware Tech Today and Tomorrow Conference Committee and a Seaford School District planning committee. Also served as Sunday School teacher and as an umpire for Nanticoke Little League.
Military service
Served in the U.S. Army Reserves for six years.
Awards
Small Business Administration Journalist of the Year for Delaware and Small Business Person of the Year for the Greater Seaford Chamber of Commerce, plus dozens of awards for writing and photography from the MDDC Press Association and was Editor of the Year for Chesapeake Publishing Corp.
Personal
Bryant and wife Carol attend Crossroad Community Church. They have three children, Leanne, Paul and Daniel, two are graduates of the University of Delaware and one is a graduate of Liberty University and Regent University. Bryant and Carol have five grandchildren, Hannah, Hughie, Henry, Luke and Annie. They also are long time supporters of a child in Ethiopia and of the Delmarva Teen Challenge.